Rodeo x Exile Designs: Fannie Packer 2.0
Fannie Packer is a highly adaptable, durable, action ready case designed to help you transport your gear and water in a number of different configurations whether that be hip pack, bar bag, or hand carried. Fannie Packer is designed and crafted in Colorado by Exile Designs.
For the full story please check out all of the details below!
The name Fannie Packer originated with one of the original Rodeo team riders, Chris Magnotta. He has been riding with various new and vintage fanny packs since the day we met him. From time to time his packs would erupt their zipper or eject their contents or the belt would slip, so at some point we decided that we just needed to make Chris a new fanny pack from scratch. This is the idea that we took to Matt at Exile Designs when we started the project. We told Matt about Chris, we told him we wanted a really versatile and durable fanny pack, and then we let Matt go to down designing, constructing, revising, and perfecting the final product. We were astonished with the bag that Matt finally delivered. It didn't seem like a crude one-off design at all. The Fanny Packer is a very professional, very polished design that speaks very highly of the quality invested in all Exile Designs bags.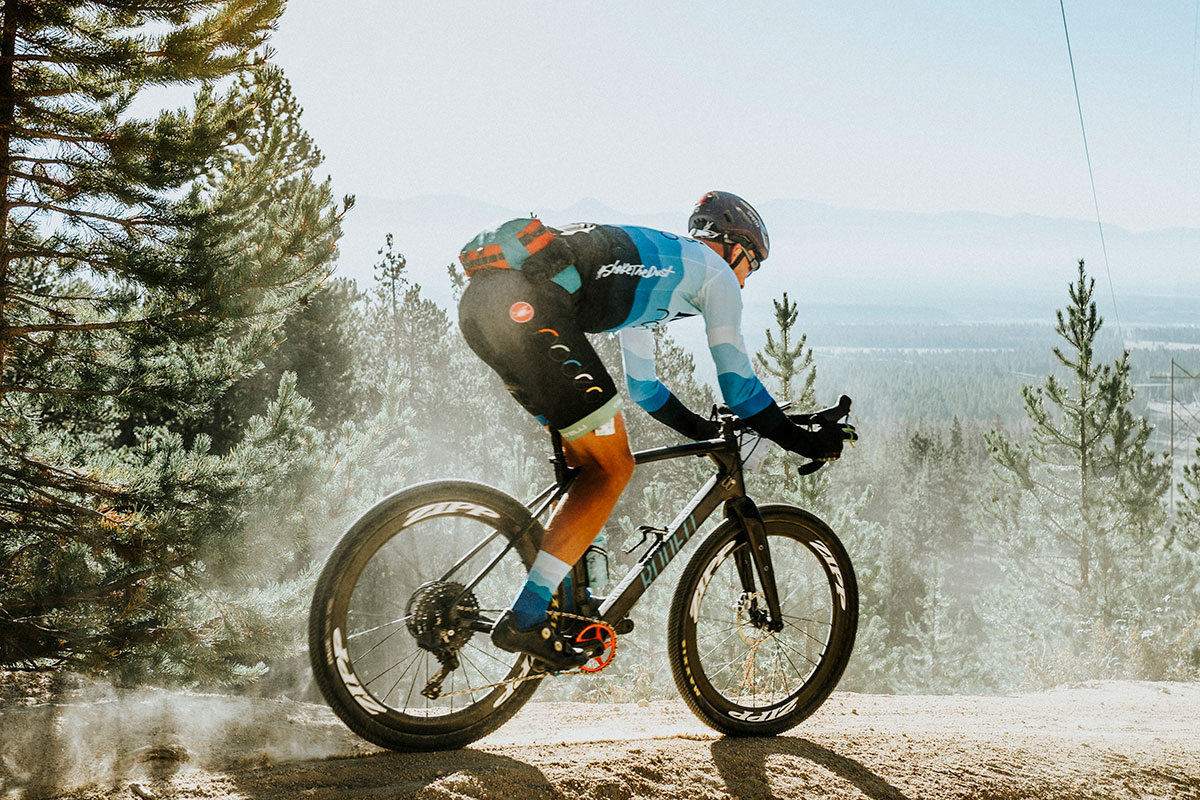 There are two Fannie packer 2.0 colors. All 2.0 colors have grey side panels with color accents on a North Table Mountain topo map face panel.
Fannie Packer uses water resistant zippers and fabrics to keep your gear safe from the elements. We wouldn't take it scuba diving, but we do carry our camera gear in it when out in the rain.
Fannie Packer has a large main compartment measuring 3″ x 7″ x 11″. Inside the main compartment are some low profile dividers along one side for organizing things like cash, cards, cell phone, or small gear.
Fannie Packer has a single exterior pocket for other low profile cargo.
Fannie Packer has an exit port to allow the use of hydration bladders.
Fannie Packer has two water bottle compartments on each side which can be used to stash gear or clothing in addition to water bottles. New on Fannie Packer 2.0 the bottle pockets are fully enclosed and feature a drawstring which allows you to stash any gear you like in the pockets without fear that anything will escape.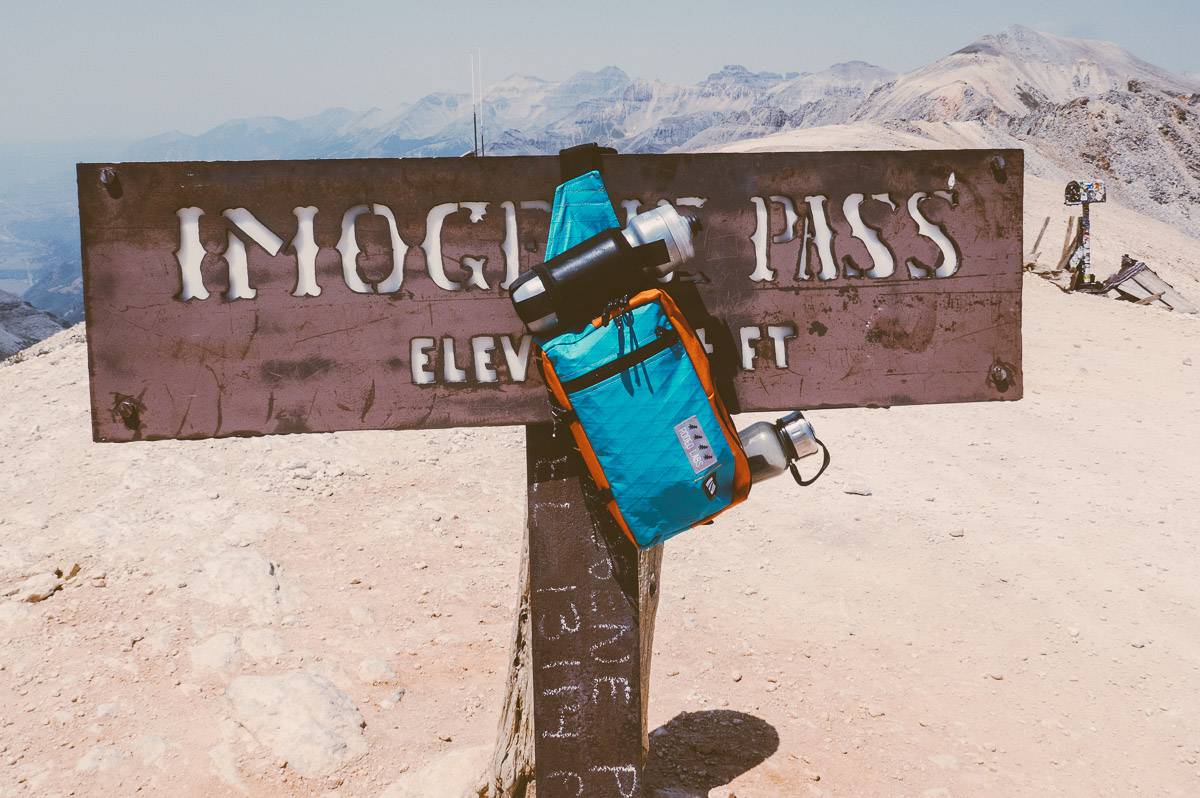 The side buckles of the pack can be tucked into a special central sleeve inside of the main compartment to turn the Fannie Packer into a supremely awesome handlebar bag or hand held bag. Two small Voile straps are included with Fannie Packer and loop through the top of the bag to secure it as a bar bag. A drawstring is also included with a foam pad for attaching to the bottom loops of the bag and securing to your head tube which prevents the bag from bouncing around in rugged riding.
The bottom edge of the bag also has two loops for attaching a tube, pumps, clothing, or any other gear that you desire.
Each Fannie Packer is 100% hand made Colorado. Our goal with this project is simply to collaborate with an awesome maker, create something from scratch, use our platform to encourage innovative products, and share the results with the world.