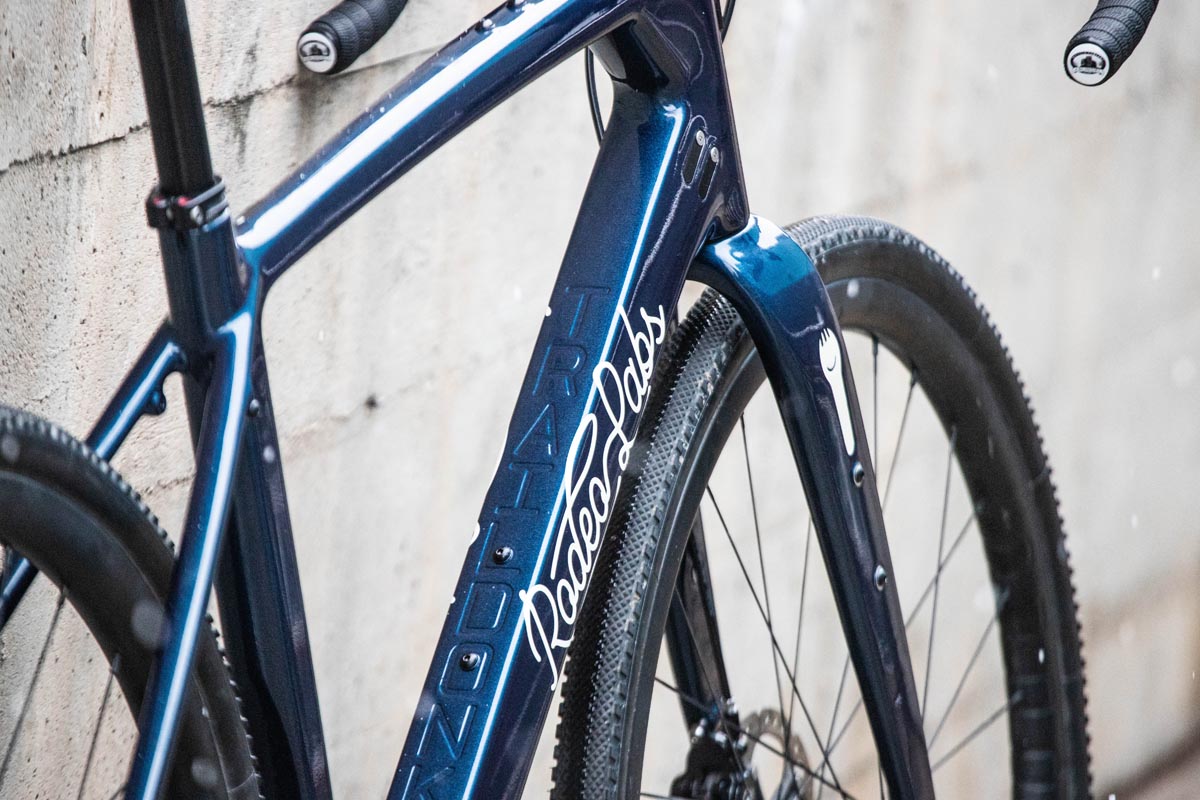 Bryan has been orbiting Rodeo Labs for a couple of years. He used to just ride with us now and then. Later he adopted a 2.o Traildonkey and rode it to a 5th place SS at DK this year. After that act of valor it was time to reward his strength with actual gears. Instead of opting for 11 gears, Bryan chose 12.
Rotor's new 1×13 grouppo is an interesting beast. It is hand made part by part in Spain. The shifting is neither cable actuated or electronic, it's hydraulic, and nobody else in the industry is doing that. Also interesting, the groupset can shift 13 speeds but to do that requires using Rotor's own hub and freehub body design. That isn't a bad thing, but if you already have a wheelset with a standard freehub body like Bryan did you can easily set Rotor to shift 12 speeds instead of 13. Neat! We were particularly interested in seeing this groupset on a bike because we love unique components and we love to ride them ourselves to decide if they work well or not. People have asked us about Rotor in the past but we've never had an opinion on it because we haven't ridden it. Bryan has had his bike for over a month now and is happy to say he is loving the build. He reports excellent shift quality, excellent braking performance, and he loves how incredibly lightweight the groupset is. He plans on adding a second 13 speed wheelset to the bike in the future so he can switch between the two depending on the route and riding style he is going for.
Bryan also took the opportunity on this build to have the frameset custom painted in a deep blue-green metallic pearl paint. Jon from Altitude composites made room for this project in his impossibly busy schedule and for that we're all grateful. The finished bike is a thing of beauty that stands out in any crown in both form and function.