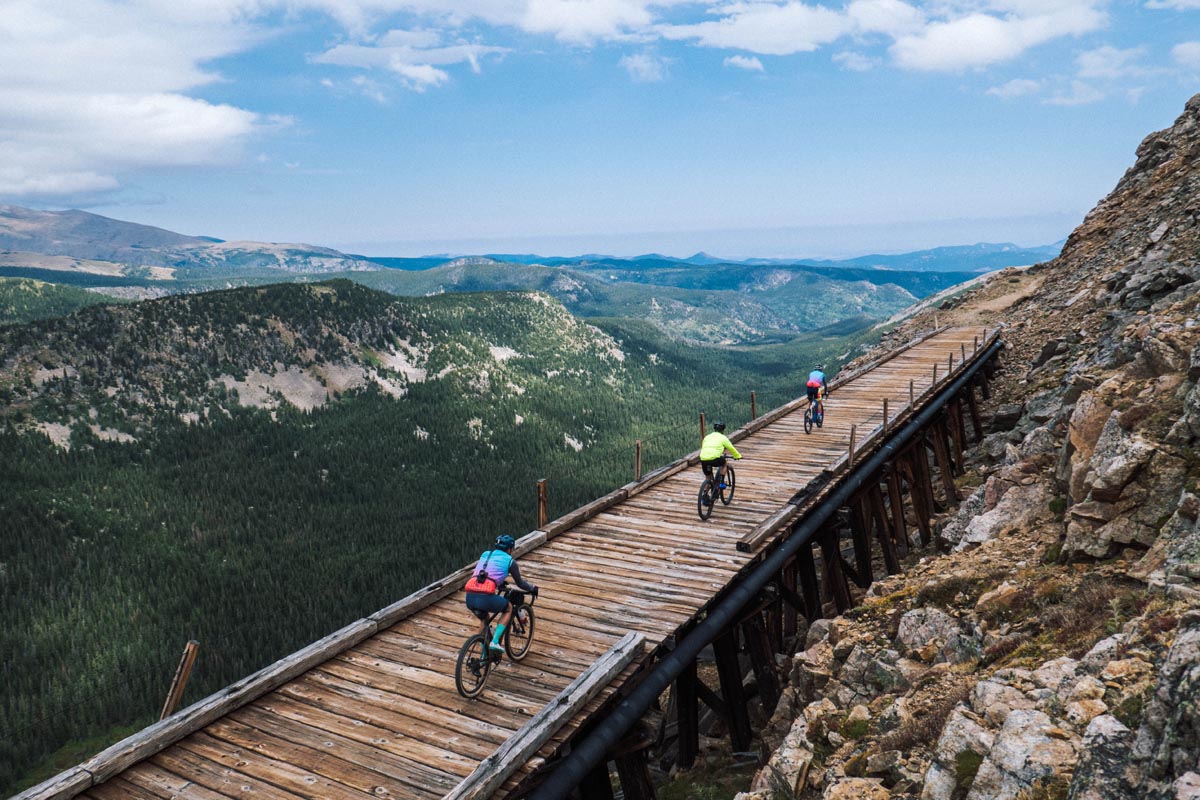 Earlier this summer a couple of us made the ride from Denver to Winter Park via Rollins pass. The 90 mile ride crossed the Continental Divide at Rollins Pass, elevation 11,676ft. The ride was incredibly difficult but the views as we crested the alpine terrain of The Rockies left us exhilarated and left us wanting to share the experience with others. This is when the Ride On Rollins was born. On Sept 8th, 2019 we rode to Rollins Pass again, but this time with approximately 40 other people starting from either Denver, Boulder, or Rollinsville. Of the starters about 12-15 people made the summit. Some loved the ride. Some hated the brutally rocky conditions. The rain threatened and so many of us were nearly hit full force by afternoon thunderstorms.
As difficult and challenging as the ride was it was awesome to share the route and inspire so many people to try it either for the first time or one more time. To us adventure is about embarking on rides with uncertain outcomes. Such rides test our mettle and reward us with sublime experiences that we carry with us from that moment forward. These rides are the embodiment of calling ourselves an Adventure Lab, a way to stay true to what we are all about.
This post we leave behind as a visual record.